Wood plastic composite WPC is a new construction materials, It has many good features.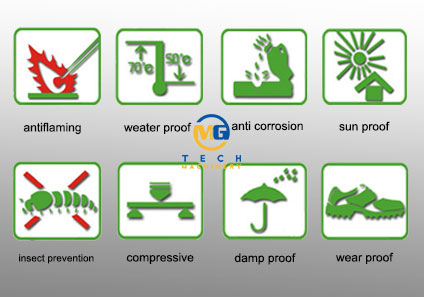 1) WPC products have good physical and mechanical properties, large bearing capacity, not easy to deform, and long service life.
2) Low water absorption, 24 hours water absorption is less than 0.2%, excellent moisture resistance.
3) Prevents insects and does not grow fungi.
4) Acid and alkali resistance and corrosion resistance.
5) It can be sawed, planed, nailed, and assembled in various sizes and specifications according to customer needs.
6) Good dimensional stability, no cracks, warping, no wood knots, and twill.
7) The color diversity can be adjusted by materials formula.
5) Non-toxic, non-polluting, non-radiation, 100% recycling and regeneration, meeting environmental protection requirements.