3D On Line Embossing WPC Extrusion Line For WPC Decking Wall Cladding Panel Fence profile
Product Description
WPC extrusion line with 3D on line embossing machine is used to produce the wood plastic composite profiles with impressive wooden alike patterns for different usage, for example, wpc decking, wpc panel, wpc fence, wpc wall cladding, wpc pergola profile,wpc board,wpc pallet profile, wpc pillar, wpc bench profile, etc.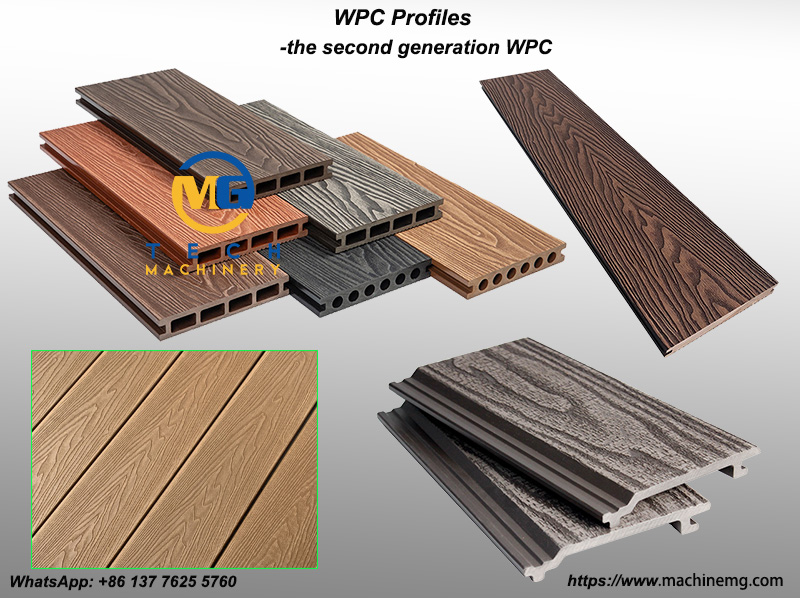 A complete 3D embossing wpc extrusion line includes the following unit:
1, material loader,
2, conical twin screw extruder SJZ65 or SJZ80
3, wpc profile mould, for 3D on line embossing type.
4, calibration table,
5, cutter
6, stacker.
7, sanding machine or brushing machine, etc.
WPC mixer and WPC compounding pelletizers are auxliary machines for the wpc profile extrusion.
Twin screw extruder is usually used for the pe pp wpc production, also for one step extrusion of pvc wpc production.
Alloy 38CrMoAlA barrel and screw are assembled on our WPC extruders, with powerful motor and reducer for driving.
metering feeder, cast aluminum heater and good vacuum degassing unit.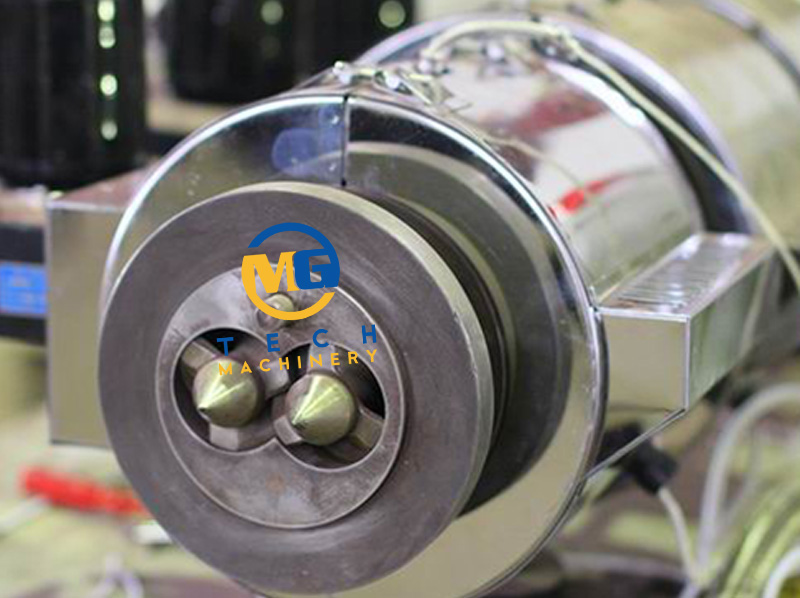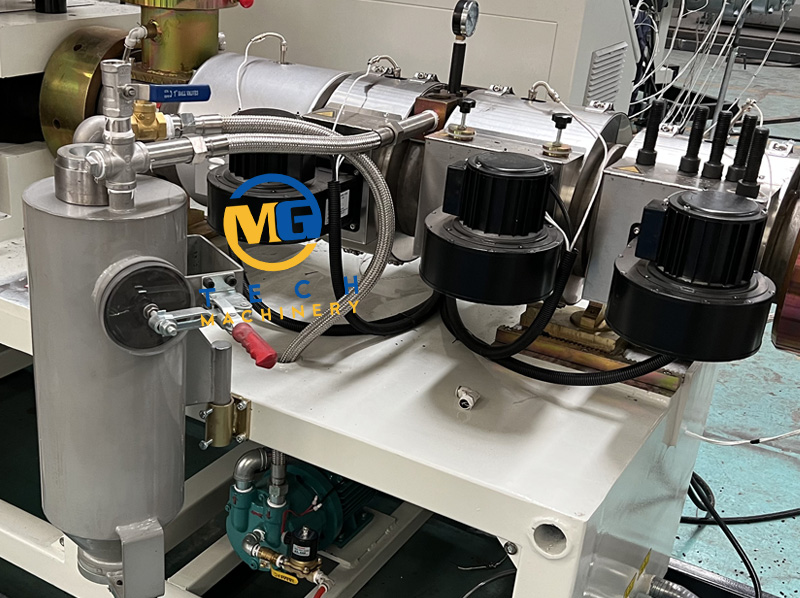 Calibration table includes the auto water circular system for cooling wpc profiles, and vortex air dryer for blow off the left water after cooling. It can be adjusted on 6 directions for easy installation and operation of the wpc moulds while production, control panel with waterproof cover, electrical cabinet is hiden in the frame structure, uniform door plates for beatiful apparence.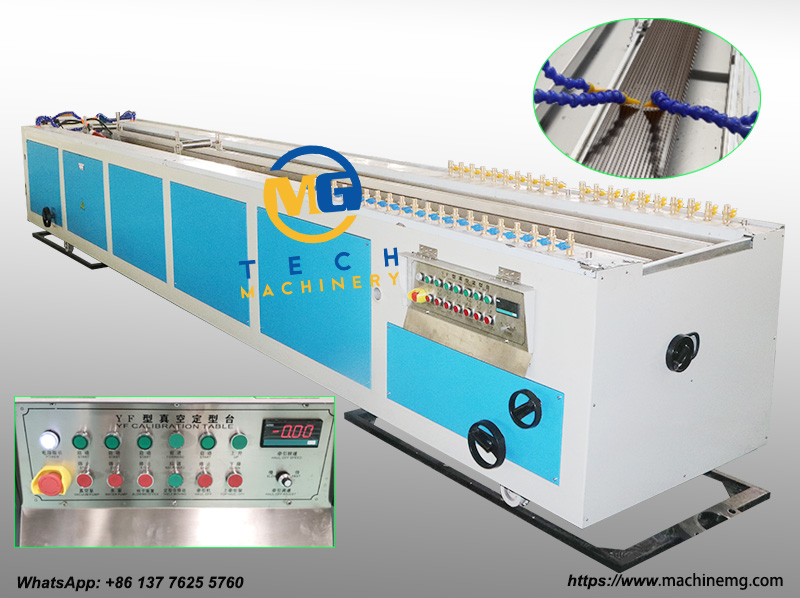 The pulling machine is usually caterpillar type, rubber blocks are used for the belt. Pulling speed is adjustable to meet the different extrusion speed of wpc extruders and shaping speed of wpc moulds.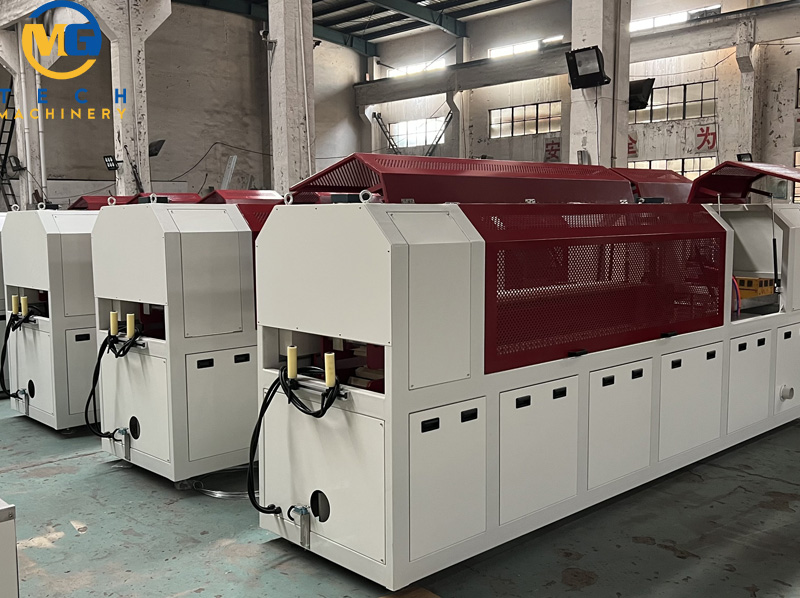 Vertical cutter or transerse cutter are chosen for use according to the width and thickness of wpc profiles. profile compressing by pneumatical machanism, automatic length fixed for cutting, PLC module and touch screen for parameter set.
Inverter, temperature meter and electrical components are from famous brands for the main control cabinet, for example, ABB inverter, OMRON temperateure meter, etc. material feeding speed and extrusion speed can be adjusted easily on the panel.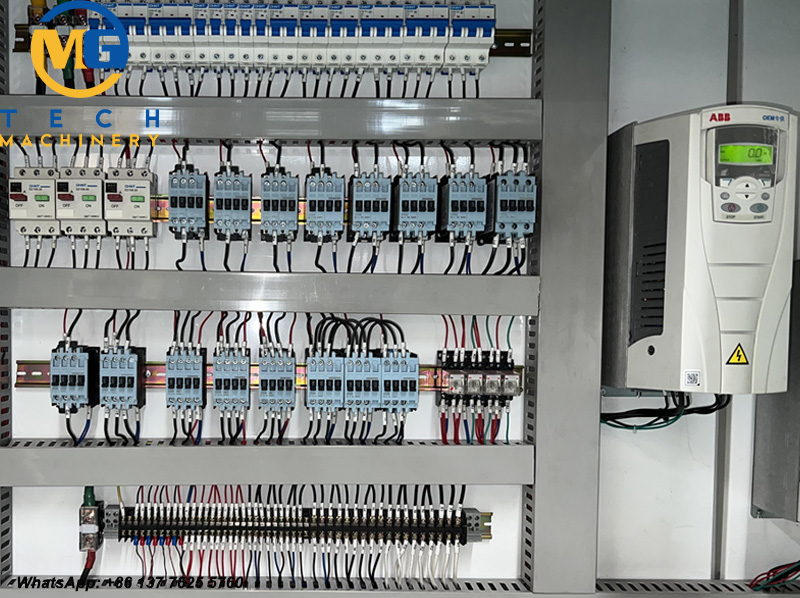 For the WPC production, if you can buy the mixed and compounded wpc materials directly, you don't need the wpc mixer and wpc pelletizer.
Beside the wpc machines, we provide full supports on wpc material formula, machine operation, operator training and maintenance guidance.
Features
Advantage of 3D on line embossing WPC extrusion line in MG Machinery:
1, beautiful surface making on wpc profiles.
2, alloy for barrel and screw of extruder.
3, accuracy temperature heating and cooling control.
4, steady extrusion with good plasticizing for wpc materials.
5, exquisite processing technics for wpc molds making, fast and good shaping.
6, high automation, labor saved

7, strong structure for the extruder, calibration table, pulling machine, cutter, etc.
8, fix length of wpc profile for cutting automatically and precisely.
9, auto protection function while overload.
10, quality certification.
Main Techincal Parameter
Models of the 3D on line embossing wpc extrusion line in MG machinery: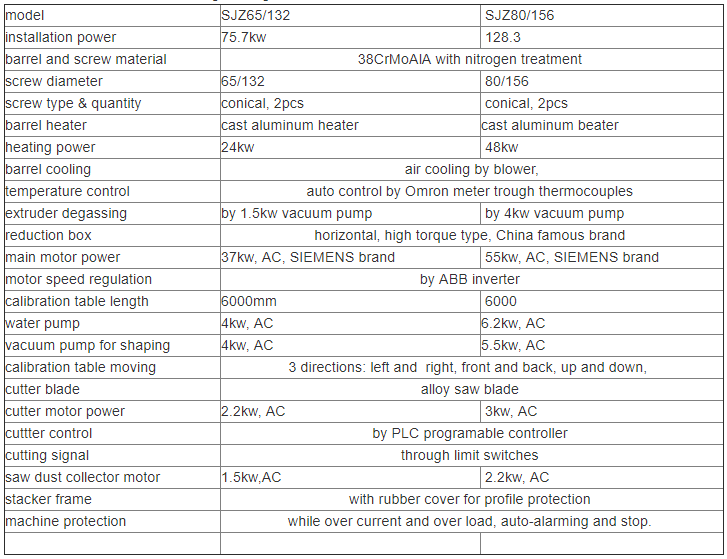 Advantage
1, free proposal quotation,
2, free flowchart and layout design.
3, the top level processing technics for the machines and mould in China same industry.
4, update information according to production schedule.
5, delivery on time.
6, free formula technology support
7, after sale service on time.
8, new technology sharing freely.
9, strong productivity.
10, skilled and experienced teams are ready for the service to your esteemed company.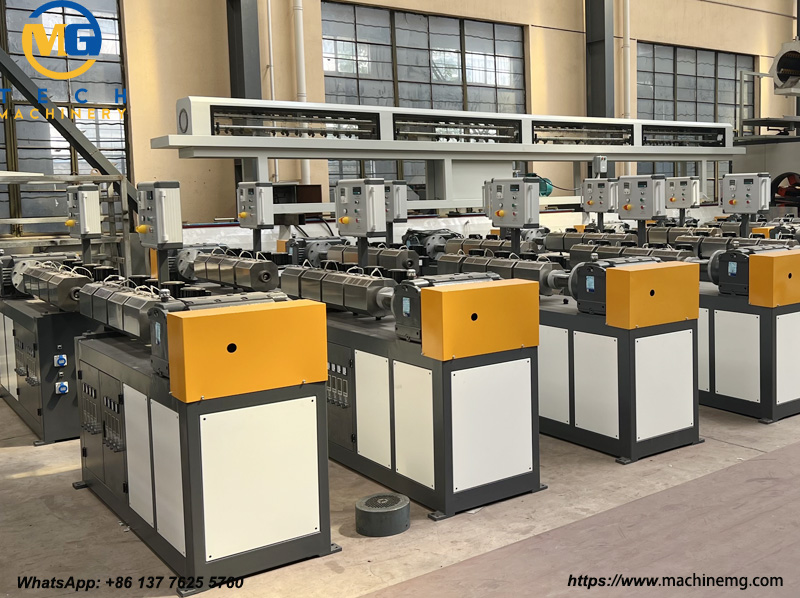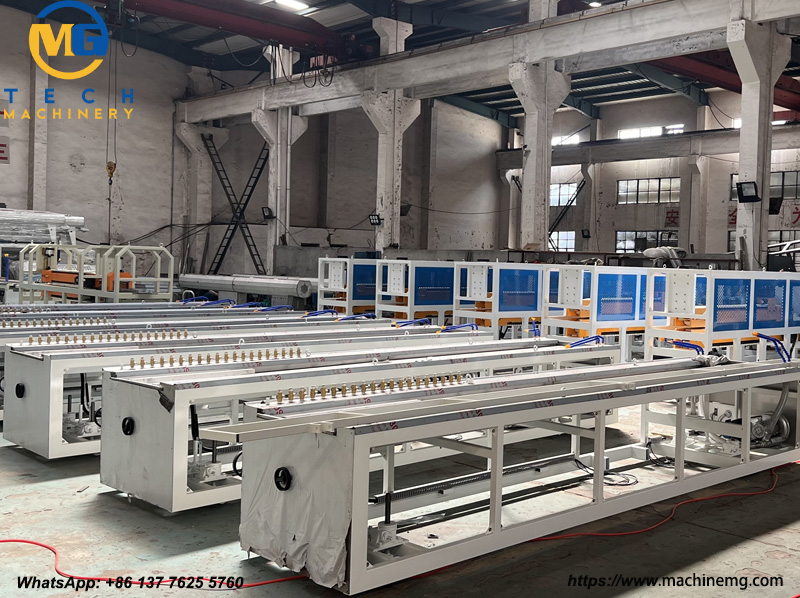 Customer Case
In 10s years of development, our machines have been exported to many countries, for example, Japan, Thailand, Vietnam, India, Ukrain, Russia, Kenya, Ghana, Mexico, Chile, Argentina, Colombia, etc.