3 Barrel PET Bottle Label Remover Machine Recycling All PET Plastic Bottle With Shrink Labels
Product Description
The 3 barrel PET bottle label remover machine is developed to solve the label removing problem in the waste PET bottle recycling plants, It can remove all shrink labels from the waste PET bottle bodies, Both pressed and unpressed PET bottles can be processed, And the label removing rate is up to 99.5%. The label remover machine can be used as a unit of the PET bottle recycling washing line, or as an independent machine in the PET bottle recycling plants and PET bottle collection stations, etc.
Label removing result for unpressed PET bottles: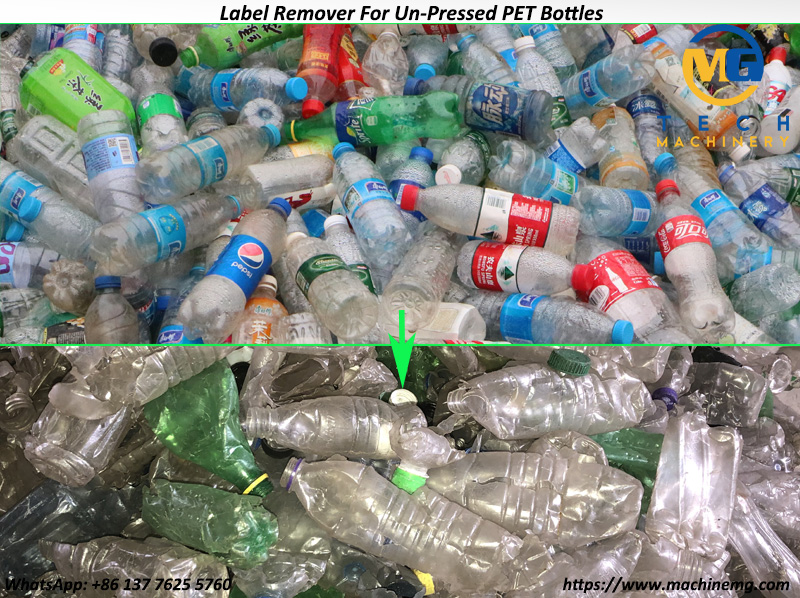 Label removing result for pressed PET bottles: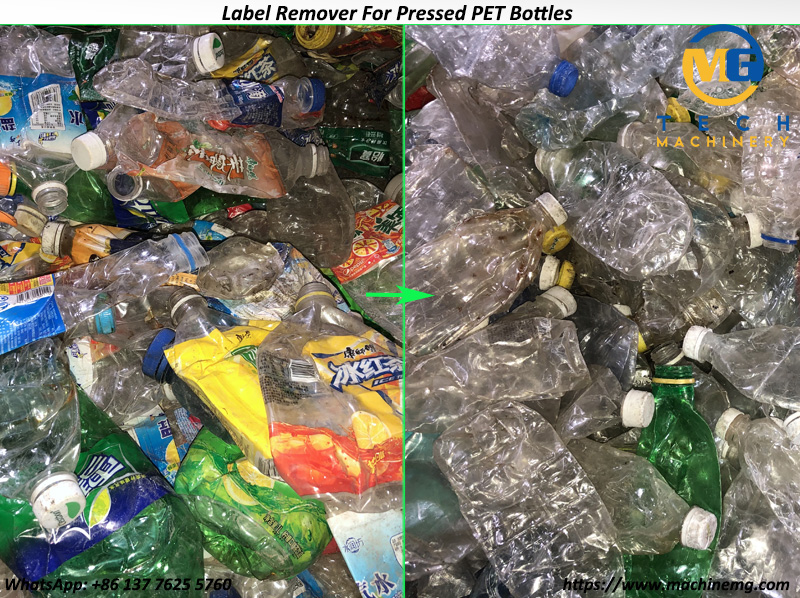 Structure of the 3 barrel label remover:
The PET bottle label remover machine has 3 barrels for label peeling continuously, And each barrel with one cyclone system for sucking the labels out.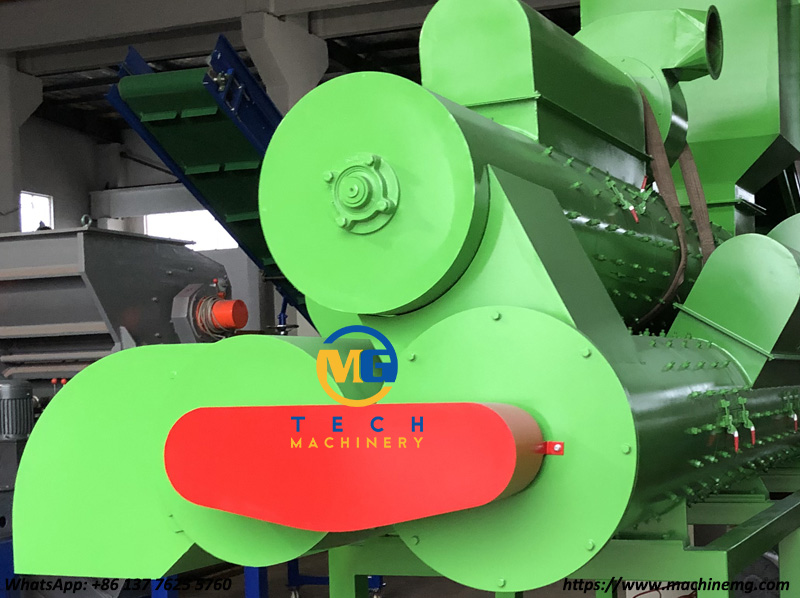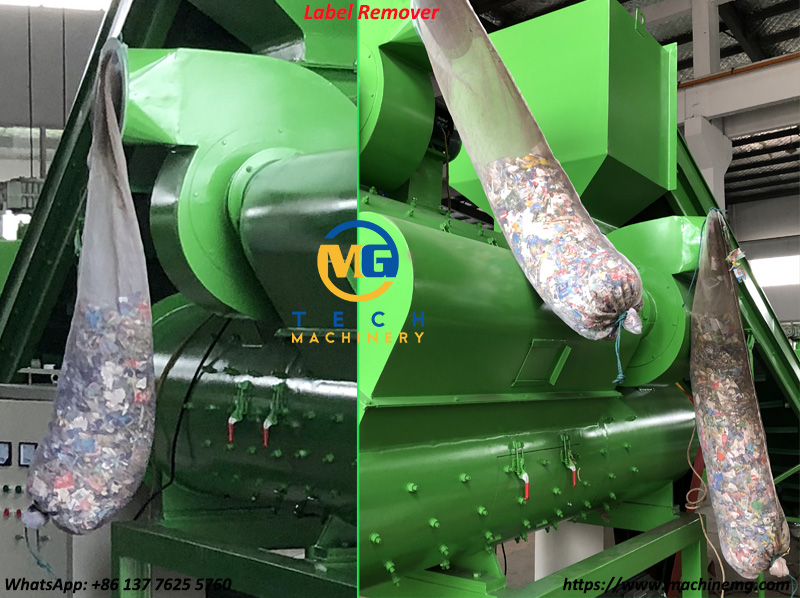 Driving system is one for three model for the label remover, it means one motor drives three shafts for working.
Steel type of the barrel is carbon steel, with more thickness.
Outboard bearing installation for easy maitenence, dustproof and water proof.
Both outside and inside of the barrel are painted the anti-rust paint.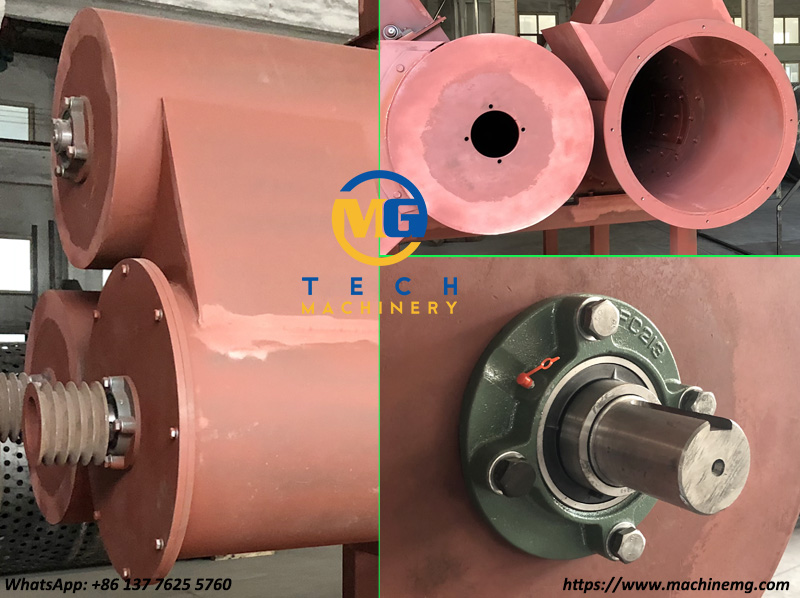 Shaft and blades:
Both rotary blades and stationary blades are made of alloy, good durability for long time working.
Main shafts are tested with good danamic balance, and with anti-rust paint treatment.
The width of label removing channel can be adjusted between the rotary knives and stationary knives. Therefore, It has the flexible space for bottles with different sizes 0.3L to 3L bottles mainly for high label removing rate.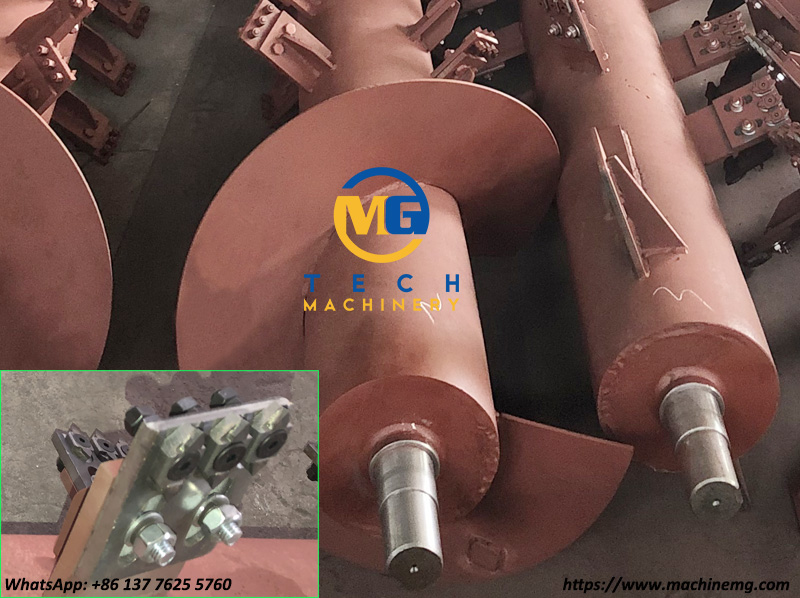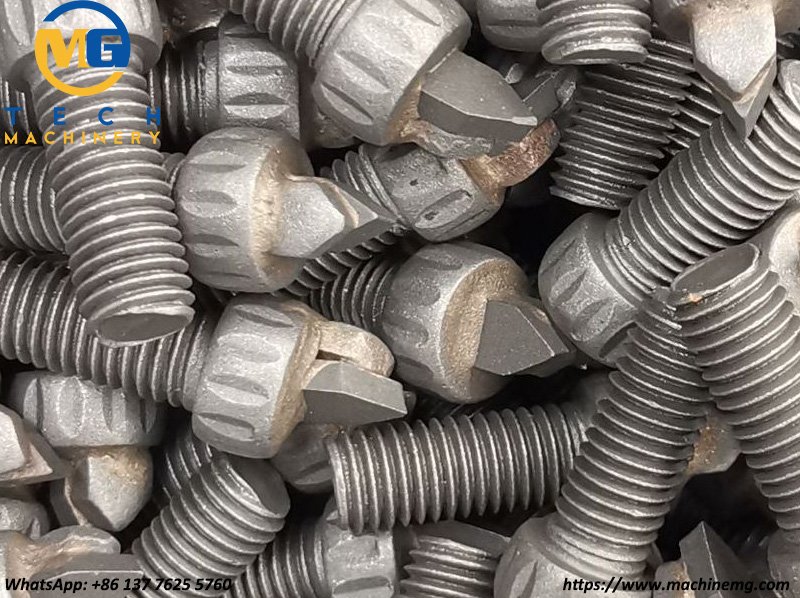 Control cabinet
The 3 barrel pet bottle label remover are equipped with centralized control cabinet for operation control. Good quality electrical components and parts are used for steady label removing working.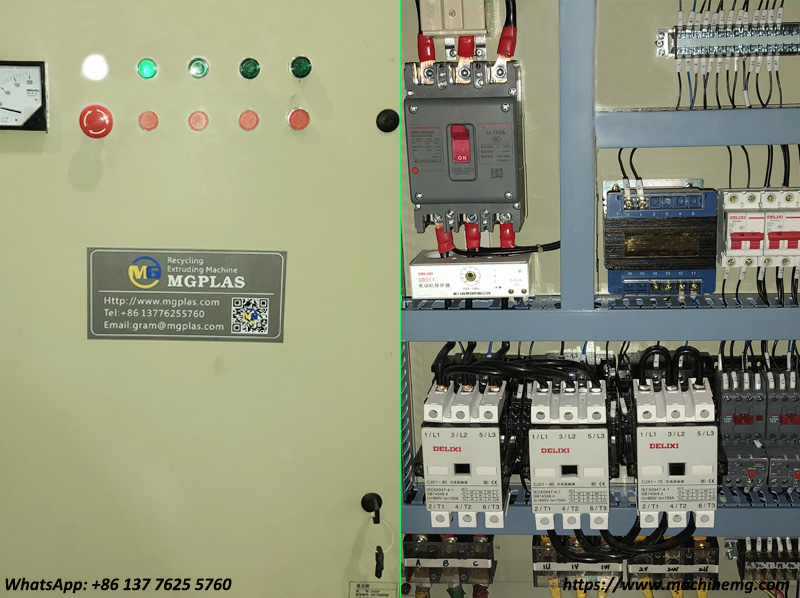 Features
Advantage of 3 barrel PET bottle label remover machine in MG Machinery:
1, high label removing rate, up to 99.5%.
2, wide usage for 0.3~3L PET bottles and some PE PP bottles.
3, alloy knives with long lifetime.
4, all 3 shafts are passed good dynamic balance testing.
5, special anti-blocking mechanism in cyclone system .
6, strong structure for steady working.
7, famous brands for motor and electrical parts, for example, SIEMENS, WN, SCHNEIDER,etc.
8, high automation, less labor required.
9, less power consumption but large capacity.
10, quality certification.
11, strong supply capacity, short delivery time.
etc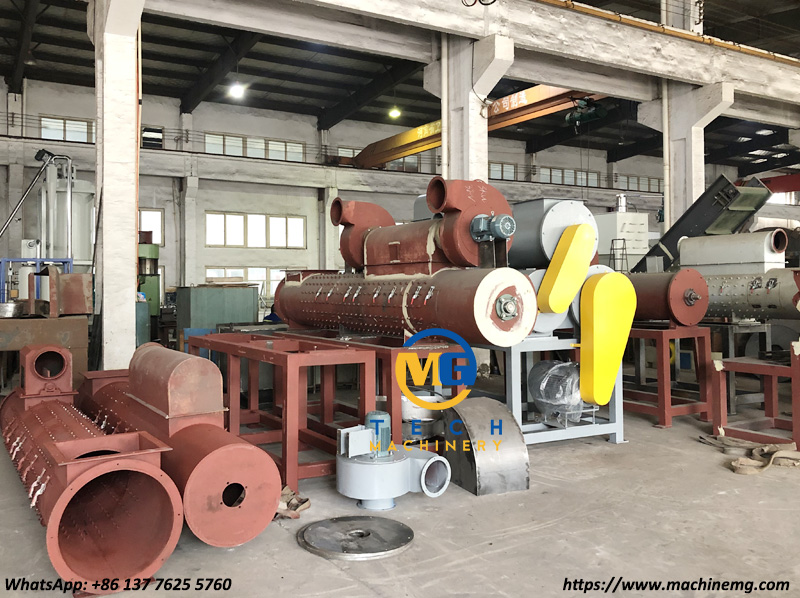 Main Techincal Parameter
Models of 3 barrel PET bottle label remover machine in MG Machinery:

Advantage
Why Choose us?
1, machine proposal suggestion: according to the waste plastic conditions in your factory, we will introduce the most suitable proposal of the label remover machine to you.
2, workshop layout planning: prepare the machine flowchart and layout according to your workshop area.
3, quality guarantee for machine steel and components: ensure the steel type, motors and electrical compenents are the same as the confirmed ones.
4, skilled workers for machine manufacturing: ensure the machine quality on welding, assembling and testing.
5, machine testing well before shipment: testing the 3 barrel PET bottle label remover with PET bottles, show you the real working of the label remover machine.
6, delivery on time according to confirmed machines or production lines.
7, engineer service to your factory on time.
8, cost price for machine parts that need to be replaced.
9, service for machine lifetime.
Etc.
Customer Case
Our machines have been exported to many countries, for example, Japan, USA, Thailand, Vietnam, Maylasia, Indonesia, Mexico, Chile, Argentina, India, Urkaine, UAE, Saudi Arabia, Russia, Israel, Ghana, Serbia, Geogia, Togo, Kenya, etc.